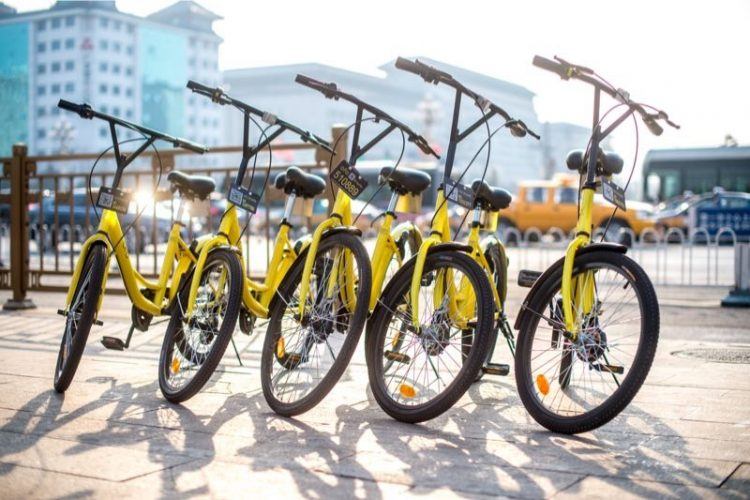 Singapore's Land Transport Authority (LTA) has extended the deadline for Ofo to remove its bikes from the country, with the beleaguered bike-sharing firm on the cusp of signing a deal which could see the service resurrected.
LTA had originally told Ofo it had until Wednesday this week to remove its bikes from Singapore. However, it has granted the Chinese company's request for an extension.
An LTA spokesperson told Tech in Asia that the agency's decision to do so was influenced in part by Ofo's success in implementing Singapore's new QR-based parking regime, which requires bike-share users to scan a QR code to confirm they have parked their dockless cycle in a designated area.
Ofo has also informed LTA it is in "advanced stages of negotiations" to partner its Singapore unit with a third party, the spokesperson said.
Last month, Beijing-based Ofo had its operator's license suspended for failing to comply with LTA's updated regulatory requirements for bike-sharing services. In particular, it had not made sufficient progress in integrating QR-code parking and failed to update its app to ban users who repeatedly park the bikes outside designated zones.
During this extension period granted by LTA, Ofo's license will continue to be suspended, the spokesperson confirmed.
"If Ofo eventually does not fully comply with the license requirements, LTA will cancel Ofo's bicycle-sharing license and require them to remove all bicycles from public places," they added.
The company has desperately tried to cut costs as rumors that it's about to collapse have gathered pace. Last month, it laid off its entire operations team in Singapore, reportedly dismissing employees without compensation. Meanwhile, millions of Ofo's users in its native China have demanded the return of their deposits.
Earlier this week, Ofo's archrival Mobike asked LTA to rescind its operator's license after it said it would "close in some countries in Asia" as part of a plan "to optimize [its] international business."