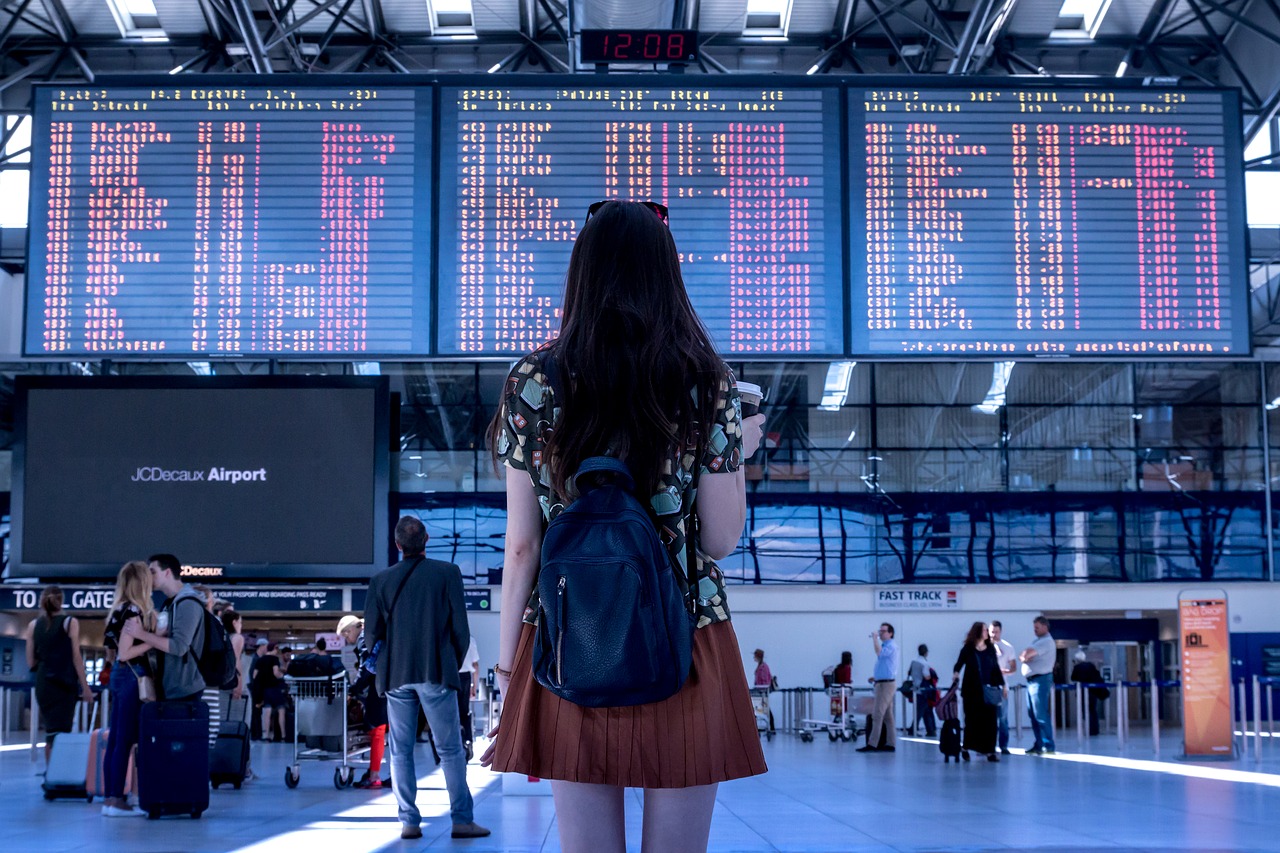 Even as the world gets smaller, people's desire to travel never ceases. Reflecting this demand, online travel, which comprises online sales of flights and accommodations, accounted for more than 38 percent of the estimated US$78 billion internet economy of Southeast Asia last year. Google and Temasek project that online travel will grow 15 percent year-on-year until 2025.
The momentum for this projection is apparent. Looking at our own data at ShopBack, we found that the volume of online travel bookings saw 260 percent growth in 2018 as more consumers bought online travel products.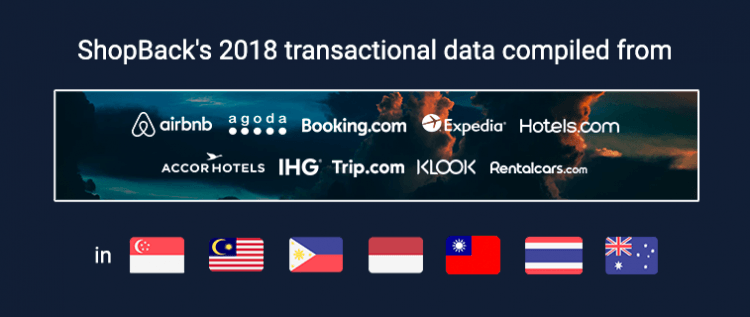 We expect the online travel sector to maintain this momentum through 2019. As such, travel operators should appropriately position themselves to capitalize on this growth.
To this end, we analyzed online travel bookings made by over 8 million shoppers via our platform across seven countries in Asia Pacific last year. Here's what we found.
Mobile growth
While 60 percent of transactions in 2018 were still made via desktop, more and more transactions were happening on mobile apps.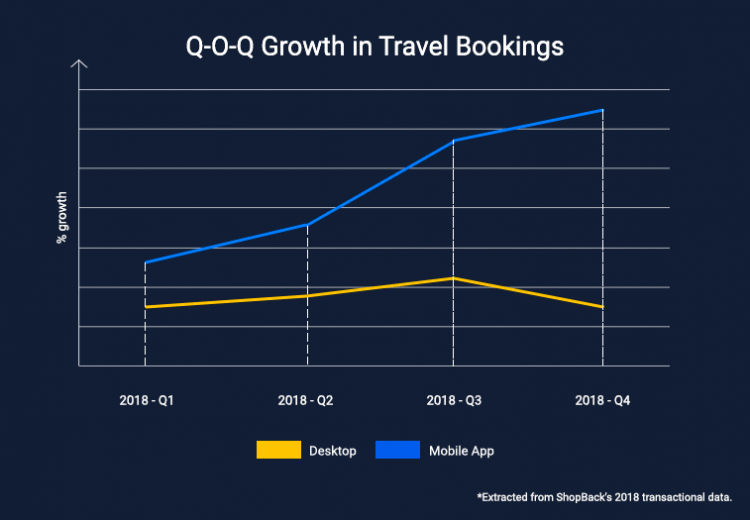 In fact, mobile app's growth rate was at least 1.5 times that of desktop in 2018. This is consistent with the findings we highlighted here, where we saw more sales conducted on mobile apps across most major online categories. If this trend continues, mobile is bound to leapfrog desktop in the coming quarters as the leading platform on which online travel sales are transacted.
The implication is clear: we have to identify the behavioral drivers behind the mobile-led growth in online travel bookings. To do this, we divided our online travel customers into three distinct profiles: Spontaneous Travelers, Last-Minute Travelers, and Plan-in-Advance Travelers.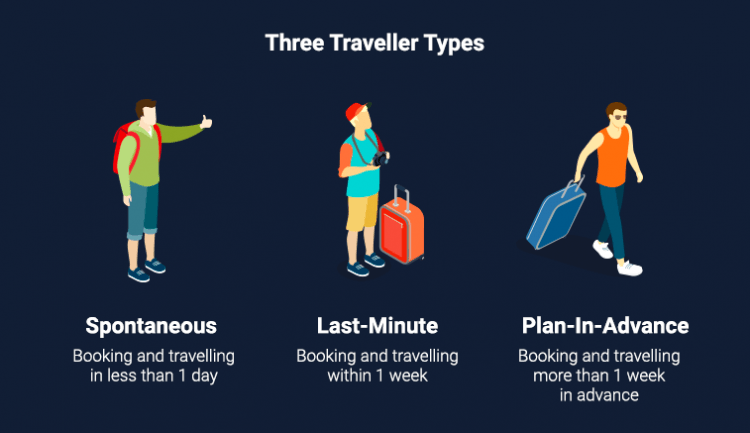 Who used mobile app the most?
Over 70 percent of customers who booked and traveled in less than a day (i.e. Spontaneous Travelers) completed their online travel bookings on mobile app. These travelers who made plans at very short notice typically include those who went on business trips or quick getaways.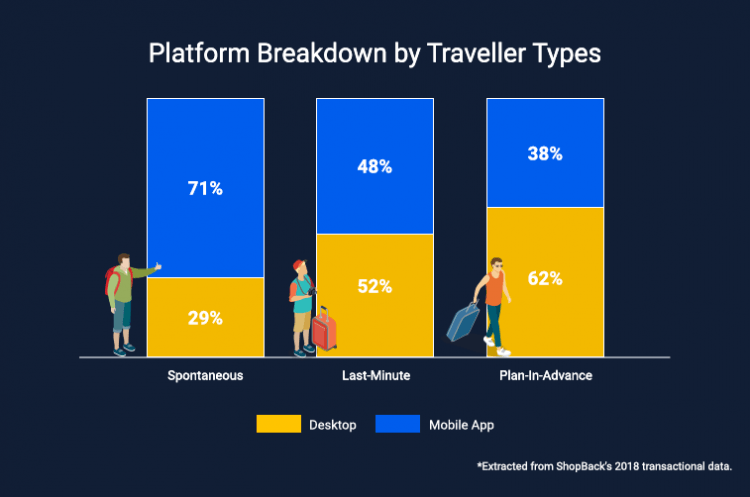 Regardless of the trip's purpose, speed is paramount when marketing to Spontaneous Travelers. Travel operators may consider the following:
Push same-day, book-and-travel deals, which may also help business owners optimize their inventories.
Request only minimal information to complete a booking. Travelers may provide more information later when time permits.
Offer concise contextual recommendations to help travelers prepare for their trips in the shortest time possible.
All of these should be exclusively conducted on mobile app to further propel the growth in travel bookings on the platform.
The desktop-mobile app split was relatively even for those who booked and traveled within a week (i.e. Last-Minute Travelers). On the other hand, majority of those who booked and traveled more than a week in advance (i.e. Plan-in-Advance Travelers) used desktop for online travel bookings.
With the luxury of time, travelers seemed to prefer completing their bookings on desktop, presumably because it's easier to navigate and compare a wide range of accommodation and flight options.
Where did Spontaneous Travelers go?
Spontaneous Travelers tended to go on short trips within their home country. With the exception of Singapore, nine in 10 Spontaneous Travelers typically engaged in domestic travel. Since the volume of accommodation bookings outweighed flight bookings by seven times, we deduced that this group of travelers was more inclined to book accommodations at the eleventh hour.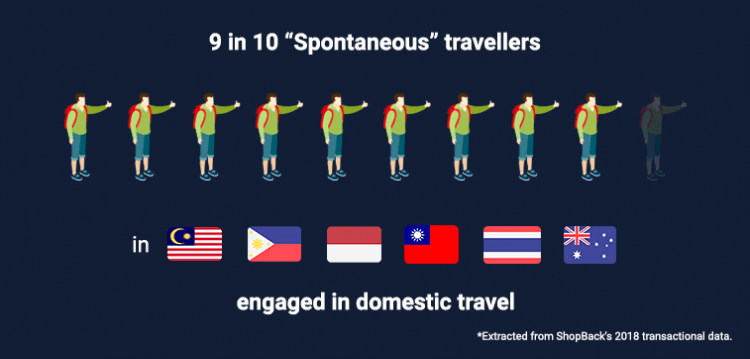 Even for Singapore, which is a small island city-state that takes under an hour's drive to travel from end to end, domestic travel in the form of staycation is increasingly popular. In 2018, five in 10 Spontaneous Travelers from Singapore booked staycations, while the remaining half traveled to Malaysia, which is connected to Singapore via a one-kilometer strait.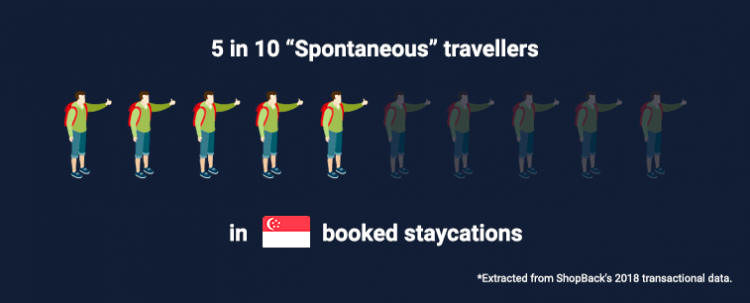 How much did travelers spend?
We computed the travelers' average purchase value (average value for each purchase made) based on their travel profiles to understand their purchase behavior. Plan-in-Advance Travelers tended to make higher value purchases compared to the other traveler types.
With the exception of Indonesia, Plan-in-Advance Travelers spent at least US$370 more than Spontaneous Travelers did in all markets. This can be attributed to the fact that 67 percent of Plan-in-Advance Travelers went overseas for a longer duration, which most likely was costlier.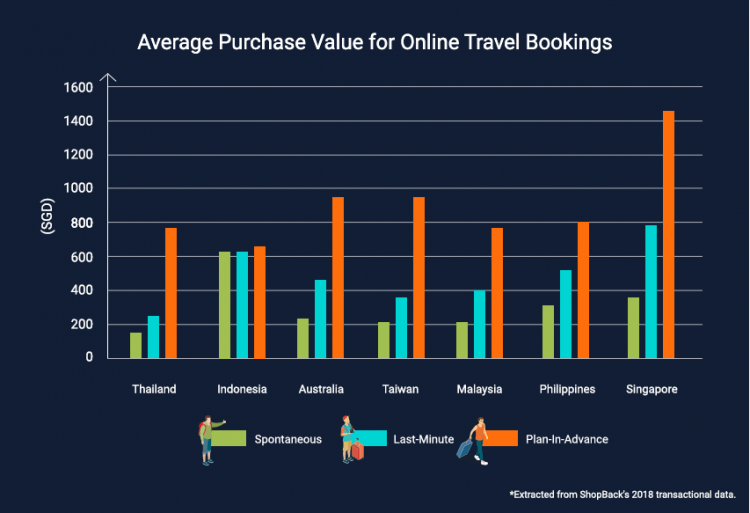 We surmise that most of the Plan-in-Advance Travelers traveled for leisure, and a portion of them were on extended work trips. Since this group booked for recreational purposes, travel operators should consider the following:
Package in-destination tours and activities with accommodations and/or flight options.
Recommend contextually appropriate travel essentials, such as winter wear for a February booking to the Sapporo Snow Festival in Japan or water guns for an April holiday in Thailand for the Songkran water festival.
Offer destination-related content as inspirational material for this type of travelers.
While most Plan-in-Advance Travelers prefer purchasing on desktop, we recommend engaging them on mobile app as well by using content that facilitate browsing and even purchasing on the go. This will help stimulate top-of-mind recall across platforms.
A mobile-first future for Asia-Pacific travelers
Although online travel bookings still predominantly happen on desktop, the continuous shift in consumer preference indicates that mobile will likely overtake desktop as the eventual platform of choice. This is also seen in other major lifestyle categories for online sales including fashion, marketplaces, and even food delivery, as highlighted here.
This shift presents new opportunities for online travel operators, allowing them to better target travelers with exacting needs.
This article was first published on ShopBack.