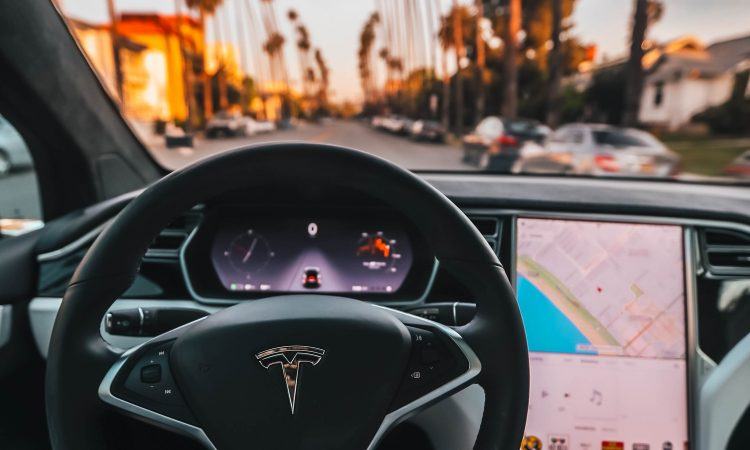 In recent years, there has been a wave of Chinese electric-vehicle makers – from Byton to Nio to Xpeng – looking to take on Elon Musk's Tesla, encouraged by government support for a move away from the internal combustion engine.
Now that the Palo Alto-based giant has slashed prices ahead of commencing local production later this year in China, people are asking if the burgeoning crowd of domestic challengers are going to run out of road.
It has become such a hot topic that even Miao Wei, China's industry and information technology minister, has joined the debate.
"Not all [independent Chinese carmakers] will die, but neither can they all survive," the minister told the China Securities Journal when asked about the impact of Tesla's price cuts on the sidelines of the National People's Congress on Tuesday.
Competition from Tesla is a "good thing" for domestic companies as the two sides can learn from each other, said Miao, adding that the market can decide which ones survive.
Intense debate has emerged since Tesla announced its biggest price cuts in China earlier this month, involving reductions as big as 28 percent for Model X, Model S, and Model 3 cars. The Model 3, Tesla's cheapest car, now has a floor price of 407,000 yuan (US$60,600), according to the company's Chinese website. The cuts come ahead of the expected start of local production in Shanghai later this year, which could also help to lower average selling prices.
"Rounds of price reductions would damage brand image as well as customer loyalty," said William Li Bin, Nio's founder and chairman on an earnings call last week, where competition with Tesla was the most asked-about subject. "We are committed to adopting a reasonable pricing strategy instead of lowering price to gain market share."
There is a lot at stake for those wanting to crack China's EV market. Sales of new energy vehicles (NEVs) bucked the trend with a year-on-year increase of 61.7 percent in 2018 to 1.26 million units, according to data from the China Association of Automobile Manufacturers. This rapid growth has largely been driven by government incentives to encourage consumers to shift away from gas guzzlers.
Nio and Xpeng are among the dozens of Chinese startups attempting to upend established carmakers and Tesla, betting that the future of mobility lies in connected smart cars. At the same time, EVs have lowered the barriers to entry for car-making because they do away with internal combustion engines that require hundreds of precisely engineered parts.
China sees connected EVs as an opportunity to reduce foreign oil imports and finally gain parity in car production with established powerhouses such as Germany, the US, and Japan.
That is what inspired China to issue new car manufacturing permits to companies outside the traditional carmakers – many of whom were content to continue producing cars for overseas joint venture partners – hoping to inject innovation and create a homegrown Tesla.
Tesla's price cuts could bring forward the moment of truth for this gambit.
Louis Hsieh, Nio's chief financial officer, chimed in during the earnings call to emphasize how the company is different from Tesla.
"The Model 3 is a small sedan, and [we are] not even in the same class … Our range is 510, and their range is about 300 kilometers. Our acceleration is a second faster," said Hsieh.
Nevertheless, Nio also announced during the call that it was canceling a plan to build its second factory in Shanghai after reporting a 92 percent widening of full-year net losses to US$1.4 billion.
"The price reductions will put sizeable pressure on EV startups that are already, or will soon be, rolling out deliveries," said David Zhang, an independent automotive consultant. "As for those still dabbling with their first production model, it could be catastrophic and it's very likely that they could die on the vine."
Byton and Nio, which both target the premier market segment, could feel Tesla's price cuts the most, said Zhang.
"Tesla's cars have been on the road since 2008, whereas Nio just rolled out deliveries last year," said the Shanghai-based consultant. "This big difference in track record means there's a huge gap in terms of product quality and reliability."
"Tesla's price cuts will … accelerate the survival of the fittest [process]," said Daniel Kirchirt, Byton co-founder and chief executive, in a written response to a request form comment. However, he added that the cuts will also bring more consumers into the broader EV market.
Kirchirt's Nanjing-based EV startup plans to roll out delivery of its first production model – an SUV priced at about US$45,000 – by the end of the year, round about the same time as Tesla starts local production.
To some extent, all of China's EV makers likely owe Musk a debt for being able to capture the imagination of China's consumers and leadership to upend a decades-old automotive hierarchy in just a few years. However, some industry players played down the importance of Tesla in China's car market.
"The reductions were coming sooner or later amid Tesla's shift to tap a broader customer base in the US and beyond," said John Zeng, managing director of LMC Automotive Shanghai. "The Chinese EV market is bigger than Tesla and the new startups – a large number of electric car models by traditional carmakers such as Volkswagen and General Motors will start production next year."
He Xiaopeng, Xpeng's chairman, also talked down the likely impact in a post this week on social media platform Weibo.
"While the majority underestimated Tesla's challenge to traditional carmakers back in 2014, most people are now overestimating its competitiveness in China," he said. "There remains quite a gap between the US and China in terms of Elon Musk's personal influence, user experience, annual sales, and growth."
Xpeng rolled out its first production car in December – the G3 electric SUV carries a starting price of 227,800 yuan (US$34,000) before subsidies and is aimed at the lower price end of the market.
"As mentioned by the Chinese government [at the two sessions], they will keep supporting EV developments, especially in terms of tax," said Nio's Li on the same earnings call last week. The NPC's work report has new EVs listed alongside high-end equipment, bio-pharmaceuticals and new materials as priority industries.
The central government has also announced a reduction in VAT tax from 16 to 13 per cent for manufacturing – including carmakers – as part of an overall tax reduction plan in the NPC work report.
"We believe these measures will benefit the overall economy and consumption markets in the long term, including the auto industry," said Nio's Hsieh.
Visit SCMP.com for the latest China tech news.
Copyright (c) 2019. South China Morning Post Publishers Ltd. All rights reserved.