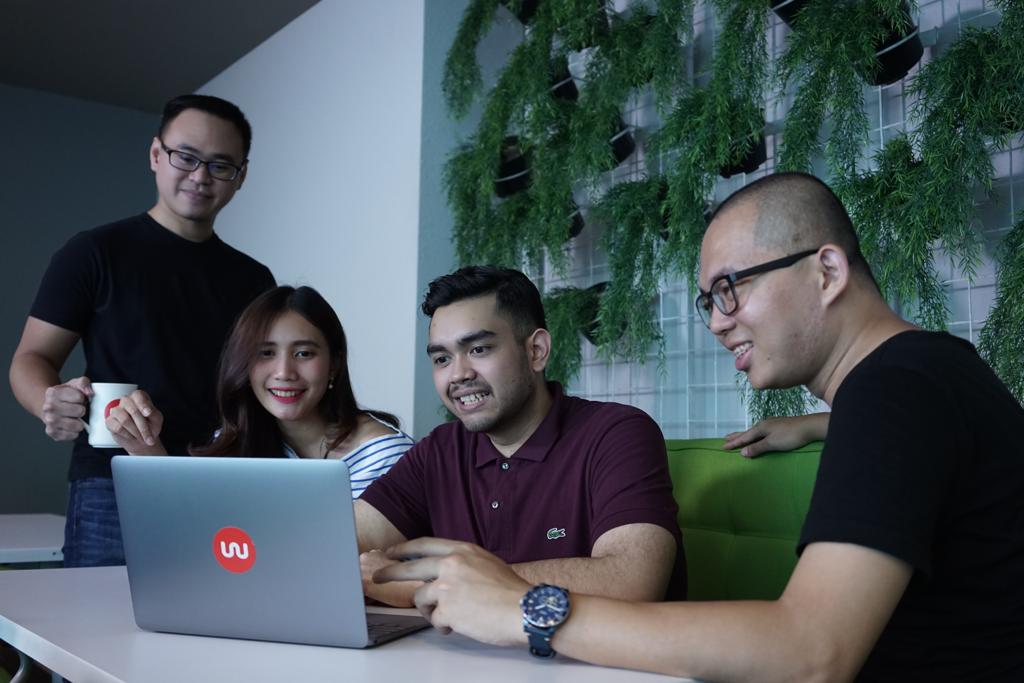 This week, Tech in Asia Jobs features tech startups that are hiring in Indonesia. Want to be featured like them? Drop us an email at [email protected] to find out how.
Seekmi
Seekmi is a curated services marketplace in Indonesia that enables customers to connect with Seekmi partners. It brings service professionals online, qualifies them, and recommends them to customers complete with pricing information and user reviews.
It also focuses on improving livelihoods by turning users into regular customers, helping service professionals grow their businesses. They last raised an undisclosed amount of funding in 2016, counting Kinara as one of its investors. An "impact investor", Kinara has helped Seekmi to more closely monitor the sustainability and societal impact of their product.
If you have a passion for the service industry and would thrive in a lively and spirited environment in Jakarta, the team is currently on the lookout for incredible minds to deliver a stellar customer experience, and optimize performance as they shift gears into scaling aggressively.

Sampingan
Sampingan is a Jakarta-based startup in the business of social recruiting. The platform aims to boost the country's productivity level by giving freelance "agents" the opportunity to complete business tasks and earn income at a per hour rate depending on the complexity of tasks assigned.
Former Go-Jek manager Wisnu Nugrahadi and his co-founders Margana Mohamad and Dimas Pramudya have recently raised US$500,000 in seed funding from Golden Gate Ventures after joining Singaporean startup builder Antler's first cohort last July.
Following this fundraising, Sampingan is hiring aggressively to beef up its product team in order to make the app experience easier for their "agents". They're also working on integrating deep technologies like AI and machine learning to improve the platform's matching capability.
You can now join the fast-paced company at its growth stage, with opportunities to significantly shape the product and user experience early on.

Female Daily Network
Female Daily Network, Indonesia's largest beauty online destination is on a mission to revolutionize the way Indonesian women discover, share, and buy beauty products. Helmed by Hanifa Ambadar as the company's CEO, Female Daily Network aims to create an open community to share knowledge, experience, network, and build friendships. More importantly, it wants to empower women.
When it first launched, the company covered a wide array of content ranging from fashion to makeup. Today, it has sharpened its focus on beauty products and services.
The solid team includes some of the most respected personalities in the online and beauty realm. Female Daily Network prides themselves on being able to spot upcoming trends and fulfill the ever changing needs of their community well.
Striking a strong work-life balance is important too – they take their fun very seriously, often engaging in activities such as fitness boot camps, office dance parties, and post-work karaoke.
They are currently hiring for 18 roles across the sales, finance, data, and engineering team in Jakarta. If you love the idea of an open and autonomous working culture (with bonus points for a passion in beauty), you might find yourself right at home here.

Woobiz
Woobiz is a sales agency platform company with an intent to enable micro-entrepreneurs by designing a distribution and sales platform that allows people to earn extra income on the side. Individuals can become multi-brand resellers by selling a variety of goods and receive a commission for products sold.
As a company intentional about spreading positive social impact, it should come as little surprise that it also prioritizes the welfare of their team members. You can expect to own diverse responsibilities as a member of this collaborative team. Other than a casual dress code, perks of working at Woobiz includes social and sporting events to help you bond with your colleagues outside of work and maintain a good work-life balance.
Woobiz is now hiring for software engineers and designers to work out of their office in Jakarta.